ANIMAL PICS
My page shows the different kind of animals you,ve got in different types of places.
But the remaining question is why you should even consider my page. but the answer to that is that you,ll get a small preview of the beauty of some places and it,s nature.
Driven av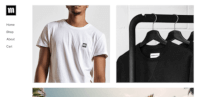 Skapa din egen unika webbplats med anpassningsbara mallar.